Increase your Instagram Activity
How Do I get Instagram likes?
Instagram isn't like other social networks where the amount of posts
you make is directly related to the amount of traffic you receive. On
Instagram, quality is probably the most crucial factor in bringing
attention to your account.
Instagram is an incredibly visual network, so you want to use that to
your advantage by focusing on capturing attention. A few wells
thought out posts a day would get you a lot farther than putting out
as much content as possible.
Before you start to learn the activity process, we recommend studying growing your account first. (Learn to grow your Instagram)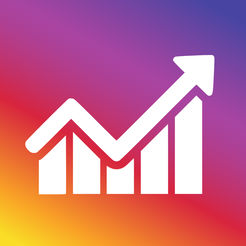 Where Do I find pictures to post?
Finding high-quality material to post is key to your success on
Instagram. Ideal contents to post on Instagram are videos and images
that you've made for yourself. Graphic design skills are infinitely
valuable on an Instagram journey.
If you have the budget or skills, it's worth investing time in creating
your own content. You can recreate popular pictures with your own
concepts added, or you can create completely new images for your
niche. It's always a good idea to watermark or put your logo on the
photos.
Should I repost pictures?
Reposting pictures is another way to get quality content on your
page, and you already know people will appreciate it. When reposting,
make sure you give credit to the original source in the
description. Not crediting the source can make your page look bad
and may bring unwanted attention from the owner or Instagram
themselves.
How many posts should I do?
As mentioned earlier, always think quality over quantity on
Instagram. If you're doing something like ten posts a day, it's likely
you'll clog your follower's feed, which in turn can cause you to lose
followers.
Posting 3 – 4 related and engaging videos and images a day is a good
way to run your account. Depending on your niche, you may be able
to get away with more posts. However, it's best to stay on the lower
end and focus on quality. (browse our accounts and see how we post here)
How Do I know When to Post?
Your posting schedule is dependent the location of your audience.
Wherever the largest portion is your audience is from, you should
focus on posting during their primetime. Posts get more
engagement and hashtags are more efficient during prime time. A
quick Google search will help you narrow down the best times
depending on which country you're targeting.
Find where your audience is located – https://minter.io/
http://www.demographicspro.com/
Should I use hashtags?
ABSOLUTELY! Hashtags are completely essential to generating
engagement on Instagram. Hashtags will bring you followers and
get you like your pictures, browse our Instagram accounts for sale & see how we use Instagram hashtags.
Because of how powerful Instagram hashtags are, it's well worth it
to spend time thoroughly researching which hashtags work best.
Look at the top accounts in your niche and take note of which
hashtags they use and how they use them.
It's usually safe to use around 10 – 15 hashtags per post. Any more
than that and you lower your chance of being in the top posts for
each hashtag. You also want to keep your hashtag use standard for
your niche. Some people may be turned off if you use tons of
hashtags but don't write a full description.
Another important reason to analyze the Hashtags you use is to find
the ones appropriate for your size account. A lot of people make the
mistake of using competitive tags with over 10 million posts right off
the bat. This will get you a few likes in the first couple minutes after
posting, however, after that, your post will be quickly pushed down
by the mass amount of other people posting with that hashtag.
Try looking for hashtags that have between 200k and 2 million posts.
Your posts will be visible for a longer time, and you'll get more
interaction throughout the day. Experiment with the number of
hashtag searches and see what works best for you.
Get an account that already has high engagement
Another way we suggest is to buy an Instagram account that already has thousands of real followers, 
For peace of mind, we always offer our clients account statistics and proof of ownership before payments are ever sent or requested.  This helps to reassure your confidence in our service and your satisfaction. (More details)